Daniel Kahneman: The father of behavioural economics
To mark 50 years of MT, here's the second in a series looking back at the best business brains since 1966.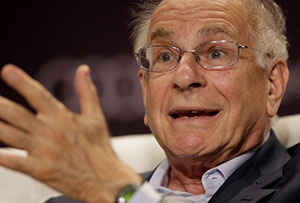 A psychologist by training who has never taken a class in 'the dismal science' in his life, Israeli-born Daniel Kahneman nevertheless won the Nobel Prize for Economics in 2002. It was the culmination of a career spent reconciling the vagaries of human behaviour with the rigid (and often entirely mistaken) assumptions of classical economics.
Human beings, it turns out, do not always behave as rational 'maximisers of utility' - on the contrary our choices are influenced by a whole set of biases.
We are loss averse, subject to peer pressure and susceptible to logical fallacies. We prefer mental shortcuts to reasoning things out. We are fickle and we just can't help it.