Dark days for Dixons as losses mount
Dixons, the brand behind PC World and Currys, is being battered by its online rivals with losses of £25.3m in the first half of the year.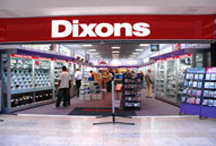 You've got to lead with the good news in your financial statement and Dixons has tried to do just that. 'Total Group sales up 1%!' it proclaims. But meagre sales growth can't hide a yawning chasm in the interim profit.

The big daddy of electronics has taken a mighty blow to its margins. To compete with e-tailers with their tiny overheads, Dixons has had to slash prices and spend big on customer service and shop refits to get consumers past the threshold.

The business may be haemorrhaging cash but it is gaining market share. The fall in same-store sales has slowed from 7% in the first quarter to 3% in the second. Customers are also saying nice things about the brand. A Dixons survey shows that 71% of customers would now be highly likely to recommend the store, compared with 43% a year ago – so the company is obviously making great strides on the service side (it must have picked up a few tips from Harrods). Some solace for chief executive John Browett, who has seen losses deepen from £6.9m last year.

'In what remains a challenging environment, the pace and impact of improvements in our operating model is driving outperformance versus our competitors and market share gains,' says Browett. And he has a point. Comet's being flogged for a couple of quid. Best Buy's European operations have crashed and burned. Dixons' lights may have dimmed, but at least it's avoided a total power cut.
Being the last man standing could even turn out to be an advantage. Dixons is a highly seasonal business and is still predicting a small full-year profit as a result of frantic Christmas shopping and crazed spending in the January sales.
Looking forward to the next financial year, if the Dixons can just strike some hot deals with its suppliers to guarantee the best price on new stock, and maybe gets its hands on a few exclusives, it might be able to claw itself back from the brink. But with electrical stores short-circuiting all over the shop, Browett and his team are going to have to work darn hard this Christmas and New Year to have a bright start to 2012.