Dave Lewis shakes up Tesco top team
Suspended exec Matt Simister is returning, but four others have left permanently.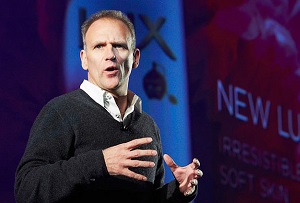 Tesco's embattled boss Dave Lewis will be hoping to turn a corner with a reshuffle of Tesco's top team announced last night. Despite his lack of retail experience he will be taking over direct control of UK operations himself, a responsibility which previously fell to suspended UK managing director Chris Bush, who has now reportedly left permanently.

In an email to staff Lewis said the overhaul represented the 'first steps designed to put the customer at the heart of everything we do, whilst simplifying how we operate at the top'.

Matt Simister, the supermarket's group commercial food director, was suspended during the investigation into Tesco's profit overstatement but is expected to return to work on Monday.

'We asked Matt to step aside to facilitate our recent investigation into commercial income recognition,' Lewis said in a separate email. 'During our work it became clear that Matt, in fact, worked tirelessly to resolve the issues we faced. Matt is one of our most capable leaders, and I am confident his leadership will support our agenda in commercial going forward.'

Lewis's new look team will be smaller than before as he is phasing out the roles of chief creative officer (who even knew that Tesco had one of those...) and business planning and strategy director. Jill Beaverbrook, currently chief customer officer, will lead a 'business transformation programme'. Benny Higgins will take on responsibility for strategy in additional to his role as head of Tesco Bank - a possible indication that the supermarket is moving closer to selling off its bank, as has been rumoured.

As reported last week, suspended execs Kevin Grace, the group commercial director, UK food commercial director John Scuoler and UK finance director Carl Rogberg are thought to have departed permanently.

Tesco still isn't naming names but confirmed that four suspended executives had left and that Jason Tarry, formerly head of Tesco's F&F clothing operations, would become head of commercial. Robin Terrell, currently Tesco's multichannel durector, will become head of customer. Most of the changes will happen on January 1st after the crucial Christmas period. Three other execs, thought to be Dan Jago, William Linnane, and Sean McCurley, remain suspended.

The changes could mark a major turning point for the fraught business as Lewis looks to stamp his authority on his top team. But with an SFO investigation hanging over its head it's likely to be a long while before it feels even close to being back on track.