Is Dave Lewis' strategy right for Tesco?
Tesco's sales decline slows as 'Drastic Dave' gets back to basics, but that may not be enough to save it.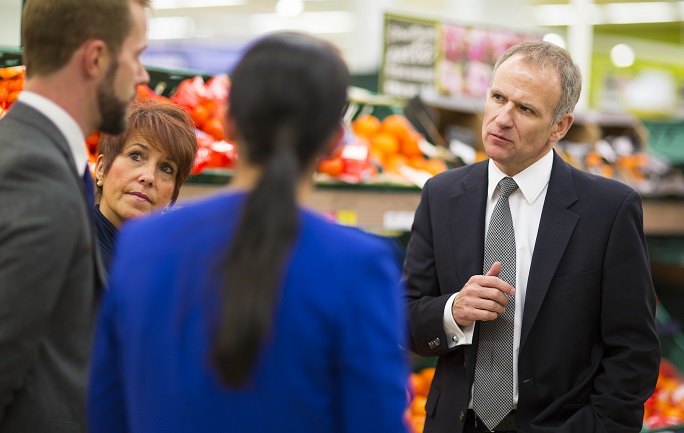 The only good thing about having six or seven successive quarters of declining sales is that people get used to bad news. So much so, in fact, that sometimes bad news can actually be welcomed. Tesco's shares rose 3.9% this morning to 225.9p after it surprised investors with a sales fall of a mere 1%.
The results, which are for the 13 weeks to May 30, reflect boss Dave Lewis' aggressive plans to pull back the over-extended retail empire and entrench against the sustained assault from low-price German stores Aldi and Lidl.
'We are fixing the fundamentals of shopping to win back customers,' Lewis said. 'Whilst the market is still challenging and volatility is likely to remain a feature of short-term performance, these first quarter results represent another step in the right direction.'