David Beckham invests in Ramsay's Union Street comeback
Golden Balls is putting a wedge of his footie millions into Gordon Ramsay's newest venture, the Union Street Cafe. 'He's going to be my sous chef,' says Ramsay. Becks chopping vegetables? MT doesn't think so.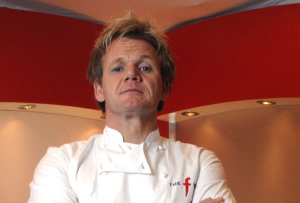 After the spectacular meltdown of his restaurant empire four years ago, Gordon Ramsay is making a remarkable comeback. His holding company, Kavalake, posted its first profit for half a decade last week, making £2m (pre-tax) for the year to August 2012.
The business is making money again following aggressive restructuring across the whole business. Loss-making restuarants were swiftly closed. Headcount at the firm's head office has been cut by more than a fifth to 60 people. And food purchasing has been devolved to Ramsay's individual restaurants - chefs are now on extremely tight budgets.
'We took away the blasé-ness with ridiculous, overpriced ingredients [such as] Aberdeen Angus,' Ramsay tells The Sunday Times. 'How do you make a shin of beef just as tasty? How do you use an amazing, sustainable pollock or replace tuna with swordfish?'