David Cameron LIVE: 'We need to deal with debts and go for growth'
Speaking at today's CBI Annual Conference, Prime Minister David Cameron laid out a strategy for growth.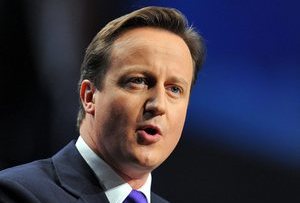 David Cameron is back at the CBI Annual Conference. Today his focus is on export and competitiveness in the UK. He takes the stage fresh off a plane from Germany: 'I'm glad to be back from Berlin. Don't worry - I've left my bazooka behind,' he says.
Cameron knows that he needs to woo this audience. Packed with captains of industry from across the UK, these are the people the PM has to convince to stay in the UK and keep pumping taxes into the state. His address is standard political fare. First the bad news: 'We are well behind where we need to be,' Dave admits but quickly goes on to say that we are way ahead of many of our peers in the EU. 'Growth has stalled altogether in many EU countries,' he says. 'But in Britain, retail sales are up and our export performance has improved.' Well done, us.
Amid calls to increase borrowing to spur growth in the UK, Cameron is sticking to his guns: 'I am absolutely clear about the answer to the economy: deal with our debts and go for growth.' It is 'dangerously wrong' to borrow more money to spend our way out of recession, he says. 'We need a fundamental re-balancing of our economy.'