David Cameron needs to 'get a grip' on Heathrow, say business leaders
A letter organised by the Let Britain Fly campaign has been signed by business people from Harrods, Selfridges, Deloitte and Derwent.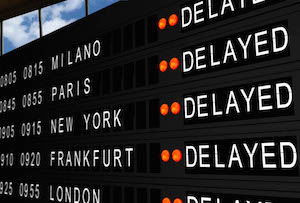 David Cameron might henceforth be known as 'dithering Dave' as the backlash over the government's delayed Heathrow decision continues to grow. Unsurprisingly, British business hasn't taken kindly to the procrastination – after all, Howard Davies was tasked with finding the right solution to expansion and duly did so. But with the government still dragging its heels, some of Britain's biggest firms have teamed up to voice their discontent.
More than 50 business leaders and lobbyists, from WPP boss Sir Martin Sorrell to the CEO of Associated British Foods, have signed an open letter to Cameron, urging him to commit to actually delivering a 'clear and final' decision on expanding Heathrow 'no later' than May. (As a side note, if the delay did go on until next summer that would be handy timing for Zac Goldsmith since he threatened resignation should the expansion go ahead. The election for the next London mayor – for which Goldsmith is the Conservative candidate – is of course in May. Helpful.)
Former Conservative treasurer Michael Spencer also added his name to the letter, which warns that each delay sends a 'disastrous message' to global investors. It suggested the government needs to 'get a grip' on the matter of aviation expansion – and fast. 'We urge the government to get a grip… by committing to announce a clear and final decision by no later than the end of May 2016.'