'David Cameron's euro opt-out was a triumph'
The UK is divided on David Cameron's so-called veto on the EU treaty. But was it a smart stratagem or an act of short-sighted stupidity? Michael Jarman, equities trader at H2O Markets, presents the view from the City.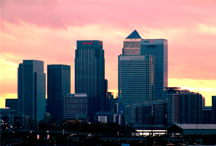 Imagine that the Chinese demanded they be given the legal right to override the US budget legislative process. Hu Jintao says that he should have the right impose tax hikes and spending cuts on the American people as and when needed. There would be uproar.
I'm adamant that if Cameron had returned to the UK after agreeing to the treaty his reign as PM would have been short-lived. It's likely the UK would have called for a referendum on the matter. Cameron has at least avoided this process.

Britain decided to not join the euro for a reason; we are an independent country with independent rules and an independent currency. Allowing the 'Merkozy Treaty' to go ahead would be as good as surrendering all financial power to Europe, a situation that could be catastrophic for the UK. Our already fragile economy would be further hindered and the City of London potentially damaged as a financial hub.
Our economy is heavily dependent on the financial services sector and imposing tougher tax legislation would be akin to overtaxing the German automotive industry. The consequences of this would make our financial centre less competitive, which would likely see our euro counterparts gain a foothold into this market.

If you don't believe me, ask the markets. The minute Cameron stood firm, UK gilts hit a record low of 2.097% and even today our 10-year debt is yielding 2.10% versus last week's 2.33%. Yet periphery eurozone debt yields still remain high.