Now the Davies Review is targeting FTSE female executives
Having nudged FTSE 100 companies to appoint more female directors, the Davies Review's focus is now executives.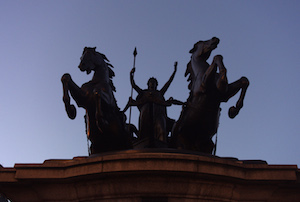 When FTSE 100 companies hit their target of 25% female directors this year, the question was, quite rightly, what next? For many, including MT, the answer was increasing the number of female executives.
Focusing on getting women onto boards, which has doubled the proportion at FTSE 100 top tables, was definitely A Good Thing. But it led to a huge rise in female non-executive directors while there are still just five female FTSE 100 chief executives.
So it's good to hear the Davies Review, the government-backed commission originally set up to examine the underrepresentation of women on boards, is turning its attention to the dearth of women in management positions.