Davos: A forum for change or a snow party for slebs?
As the world's movers and shakers gather on the snowy slopes of Davos this week, Rachel Woods, director of PR agency Fishburn Hedges, finds herself wondering, 'What's the point?'.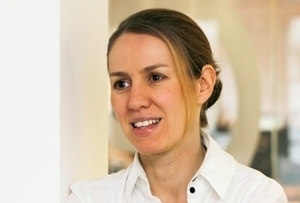 Sure, every year WEF's annual convention attracts an incredible line-up of the great and the good across business, government and civil society with a few celebs thrown in for media appeal. Yes, its ambitions are well-intentioned; a desire to improve the state of the world should never be undermined. But - and at this point I must confess that I have only been once - as an avid follower of news coming out of Davos for the past 10 years, I have to wonder what it achieves, other than the occasional broken wrist from a slip on the ice.

Last year's Forum, entitled 'The Great Transformation', didn't even attempt to sum up its impact. Rather, it points interested parties to its website and invites them to sift through every single blogpost and video to draw their own conclusions from the 260 sessions. If the organisers themselves can't even think how best to summarise the impact of their Forum then how on earth can they expect the rest of us to see its value?

It's easy to criticise an event which seems out of touch with the current realities of the day. As the 'establishment' is increasingly challenged by a new digital democracy, events such as Davos can look elitist, purely there for business gain.
But, in a world where social media is driving colossal change, perhaps we shouldn't be too quick to judge an event which somehow doesn't cut it when relayed via Twitter. Surely, the real point of this gathering happens eyeball to eyeball; it is the ultimate in stakeholder engagement. Nowhere else do global leaders and policy-makers come together, freed from their inboxes, to discuss long-term issues. It's a way to take the world's temperature in a variety of ways. So, here I am, in (reluctant) defence of Davos, for four reasons.

1. Davos may not shape the global agenda but it certainly reflects it. If an issue makes it onto the Davos programme then it's clearly an issue to be contended with. And it's a good way to spot trends as issues come and go. Of course climate change hasn't 'gone' as an issue, but the current Davos chat suggests it is way down the priority list, after injecting economic dynamism into China, the instabilities of the financial system and obesity. This year, the financial woes of the US look to be at the top of the agenda for plenary panel sessions and coffee shop chat alike.

2. As the FT's Lionel Barber has suggested, the real purpose of Davos is to work out which crowd is the in-crowd. Arguably the 2013 in-crowd, those with the greatest stake in and ability to improve the state of the world, are not represented at Davos. They are the government representatives from emerging markets, the small business owners, the activists campaigning for their cause online. But Davos still reminds us who to keep a beady eye on during the course of the year – whether it's the Asian economists or those with practical answers to questions about de-risking Africa.

3. A gathering of such an illustrious grouping inevitably encourages people to 'up their game'. Business leaders and politicians are social animals – they want to be perceived in a positive light. They want to keep up with the Joneses. Davos gives everyone the opportunity to see who they major players are and who is slipping behind. Even the question of 'who is advertising?' gives us an indicator of where confidence lies.

4. And finally, as with any stakeholder engagement, what is underestimated when it comes to Davos is the preparation. Endless briefing papers draw CEO's and chairs' attention to mega trends and world problems. For once, their airport reading is not their quarterly results and projections, but comment on the state of the world.

Davos may not solve the world's problems in a week, but it does keep essential lines of communication open. Perhaps it enables senior people to communicate better with each other when they return to their desks – what the PR industry would call a 'contact programme' on speed.

There's much more that attendees and WEF itself can do to sell its value to those watching from the side-lines but, for now, let's celebrate the world getting out from behind its computer screen and talking. Let's face it, humanity's problems will never be solved by an 'everyone' email. To expect hard deliverables from Davos is to miss the point.
Rachel Woods is a director on the corporate and brand reputation team at Fishburn Hedges.