A day in the life: Co-op chief exec Richard Pennycook
What does the boss actually do? MT tags along with Co-op boss Richard Pennycook to answer this perennial question.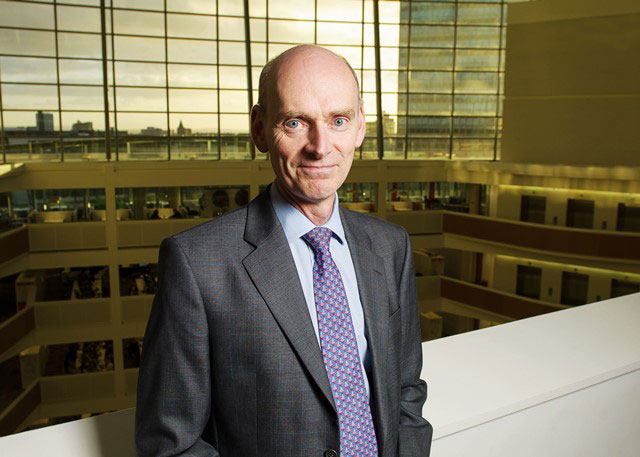 9.45am
I arrive at the Co-operative Group's swoopy glass-and-steel HQ about half a mile north of Manchester city centre. Opened in 2013 it's a landmark building bursting with green credentials like greywater recycling, eco-heating and LED lights. A pretty swanky home for a business still recovering from a near-death financial experience a few years ago.
Waiting for me in the 9th floor boardroom, with panoramic views over the edge of the City towards the Co-op's Rochdale heartland, are boss Richard Pennycook and CFO Ian Ellis. It's interim results day, so while I've been sat on the train up from Euston the pair have been closeted with colleagues and PR advisers getting their story straight for the media. (I think that means me, too).
Perhaps unsurprisingly given the Group's torrid recent past, it's a good news/bad news story. Profits are down by half, from £36m to £17m, but revenues are up 2.2% to £4.7bn (£3.5bn of that from food retail, making the Co-Op not only the UK's largest mutual but also it's fifth-largest supermarket).