Dear Career Angel: I'm dreading January
January is such a depressing month. How do I get through it?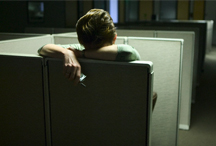 Dear Career Angel,
I hate January. It's such a depressing month and its made worse by colleagues fasting, refusing to go out and threatening to change their lives wholesale – and then falling off the wagon by mid-Jan. How can I cheer myself up, and at the same time feel that I am also moving forward with my life even though I don't like New Year's Resolutions?
Tom, Southampton