'Dear Rupert': Google hits back at News Corp
Corporate spat alert: Google responds to News Corp's suggestion that it's cynical and throws in a jab of its own. Better get the popcorn.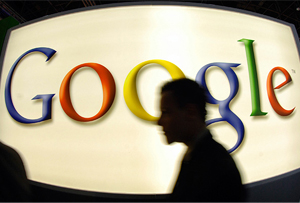 It's been over a week since News Corp publicly criticised Google in an open letter to the EU competition commissioner, Joaquin Almunia. Given the time elapsed without a response, one might have assumed that the tech firm with the motto 'do no evil' had simply turned the other cheek. Lovers of corporate squabbles will be delighted to learn, however, that Google was just taking its time.
In a blog post headed 'Dear Rupert', the search giant's top PR Rachel Whetstone addressed News Corp's criticisms point by point. They're not exactly stinging, but here's the best of them:
Piracy
News Corp, jealous of its intellectual property, accused Google of being a 'platform for piracy and the spread of malicious networks'. Whetstone's response was a flat denial - with some very large numbers to back it up. 'Google has done more than almost any other company to tackle online piracy,' she said. 'In 2013, we removed 222 million web pages from Google Search due to copyright infringement.'