Are the (debit) cards stacked against RBS?
Another disaster for the already chaos-addled bank: cash machines went down for five hours last night.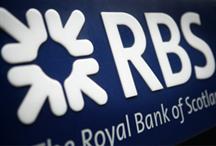 A long and hearty slow clap was aimed in the direction of Royal Bank of Scotland this morning: the lender is busily apologising to customers after its online and card payment services were down for more than five hours last night – perfectly timed to coincide with the tail-end of the busiest online shopping day of the year.

By all accounts, the glitch caused pandemonium on the nation's high streets: there are reports of trolleys being abandoned at tills and motorists being forced to leave their cars at petrol stations, while rail passengers were left stranded and red-faced restaurant diners were (probably) made to roll their sleeves up to do the washing up after their cards were declined. Worst of all, Jeff Bezos' hard work getting Amazon's name on the front pages of papers just in time for Cyber Monday was wasted. The humanity.

On Twitter, the bank was in maximum sackcloth-and-ash mode:
We're aware of some technical issues and are working hard to fix them. Sorry and thanks for your patience

— RBS Help (@RBS_Help) December 2, 2013
We are very sorry for the issues that have affected customers tonight.