Decision to close Farage's Coutts account was lawful, review finds
MT's round-up of this week's talking points.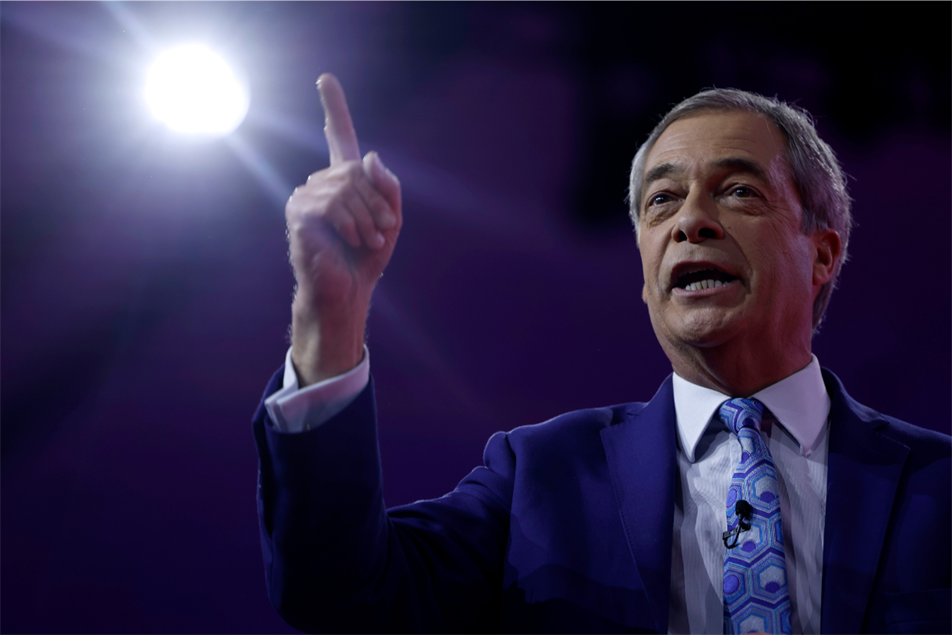 The Information Commissioner's Office has ruled that Dame Alison Rose breached data protection laws when she diclosed details of Nigel Farage's banking to a journalist. Rose resigned after admitting she had made a "serious error of judgement" in speaking to BBC journalist Simon Jack about the former UKip leader's account with Coutts, a subsidiary of NatWest. A separate probe, conducted by law firm Travers Smith and commissioned by the bank, has concluded that there were "serious failings" in the treatment of Farage, including in how the bank communicated with him, but the decision to close his Coutts account was lawful and "predominantly…commercial". Farage, who previously obtained documents from the bank indicating that his political views were also considered, branded the report as a "whitewash". Travers Smith judged that other factors, such as concerns over the "reputational risk" involved in keeping Farage as a client, were considered but did not drive the decision to 'unbank' him. The Financial Conduct Authority said the findings of the independent report highlighted "potential regulatory breaches".
Morgan Stanley picks Ted Pick as next CEO ending widely watched succession race
Morgan Stanley has brought to a halt months of speculation over its next leader, announcing that the current head of its institutional securities group, Edward 'Ted' Pick, will take the helm from James Gorman on 1 January 2024. The succession race pitted Pick against fellow co-president Andy Saperstein and another insider Dan Simkowitz, both of whom have also been promoted. Morgan Stanley's next CEO joined the Wall Street giant in 1990 and has been credited with turning around its fixed income division. Gorman, who has been chief exec for more than a decade, will become executive chair.
ITV staff must declare personal relationships with colleagues in wake of Schofield departure
In the wake of the Phillip Schofield scandal, ITV has drawn up new rules requiring staff to declare personal relationships with colleagues, according to a report by The Sunday Times. Under the policy, which was circulated this month, employees must alert the company to associations ranging in nature from a relative or "close connection such as a partner or significant other" to a "person living in the same household" or "anyone involved in a sexual, romantic or close relationship or friendship". Failure to disclose relationships carries the risk of dismissal. ITV said that it was "substantially the same policy" as one that had already been in place, although it had "reviewed the language".