Decisions: Husband and wife dentists Dawood and Tanner
Andrew Dawood and Susan Tanner, dentists and 3D printing pioneers, reveal their best and worst decisions in business.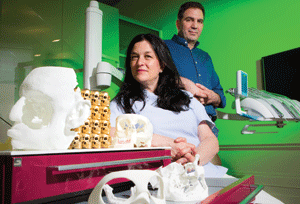 OUR BEST DECISIONS ...
We've always been interested in technology and we started doing 3D printing long before most other people in the UK. We originally used 3D printers to make models of our patients' teeth, but now we've expanded the operation to help surgeons, architects and jewellers - anyone who wants a prototype made.
In 2008, it became a business on its own - Digits to Widgets - which has just moved to its own premises in Camden.