Decisions: Rowan Gormley, Naked Wines
The wine expert on dumping his job in the City, setting up a business in Richard Branson's house and why he should have invested in Dell.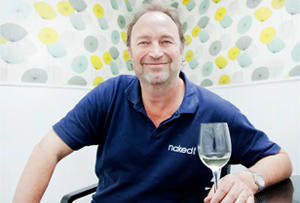 MY BEST DECISION...
...was to dump my job in the City, which paid an eye-watering amount, take a 60% pay cut, and set up Virgin Money (and, five years later, Virgin Wines) in Richard Branson's son's bedroom. At the time, I was working in private equity and I had only met Branson once or twice through a deal that I was working on. One day, though, I got a phone call and this guy said: 'Hi, this is Richard Branson.' I went to see him and that was it.
Another good one was when I was setting up Naked Wines. Because we were starting just after Lehman Brothers went bust, we had to figure out a way of doing it which meant we could compete with companies such as Tesco and Sainsbury's.