Decisions: Will King
The King of Shaves founder talks us through his sharpest business decisions - and the ones that left him bleeding...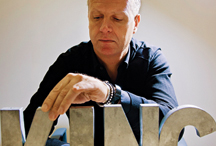 My best decision...
... was forced on me when I was made redundant. It was the early '90s and I had a really great job working in corporate events and production. The nice TVR sports car, nice girlfriend and nice expenses account all went. I decided to start my own business. I also met my business partner Herbie - he was the principal at the management consultancy firm brought in to close the company down. So he effectively made me redundant.
Another decision I'm proud of is to sell 'shaving bonds' in the company. The idea came to me in 2005, but the company was too small then. I bought up the domain shavingbonds.com and sat on it until 2009. The timing was really good - we were offering 6% when interest rates were 0.5% and the public were unhappy with the financial sector. We were a safer bet: people could see our products on the shelf and we'd been around for 15 years, so we were a trusted brand. We sold £630,000 worth, which gave us a certain amount of liquidity. Hotel Chocolat and Ecotricity have copied the idea since.