Decisions: Zoe Jackson, Living the Dream
The founder of the performing arts company explains her best and worst decisions.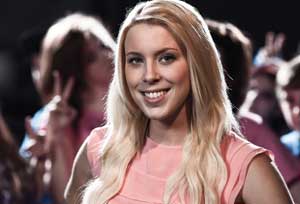 MY BEST ...
... Was to pick up the phone. That was it. After I graduated from the Liverpool Institute of Performing Arts, I had to have quite major surgery - so while all my friends were off auditioning for music videos and cruise ships, I sat at home and focused on planning Living the Dream, the performing arts company and dance school I have been running since I was 16. When I saw a television ad that included a flash mob at Liverpool Street station, I thought, I want to do that.
I picked up the phone to St Pancras International and got through to the right guy, who said absolutely, yeah. He even gave us money to do it. As a result, I've had opportunities to do everything from creating a flash mob for Bluestone and a holiday park in Wales to meeting Richard Branson and representing his Control Shift campaign alongside Vince Cable.