In defence of Dido Harding
The TalkTalk boss has been pilloried, but she's done the best she could in difficult circumstances, says Ian Hood.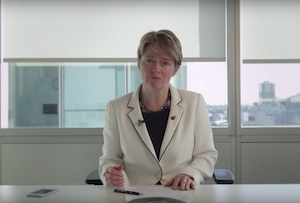 OK, here goes - I think she's done a decent job.
For the legions of self-righteous communications professionals (I use the term loosely) who have jumped on the 'let's beat up Dido Harding' bandwagon, the title and first line of this article will be enough for me to be condemned as an apologist for the recent TalkTalk hack. I'm definitely not that – based on what has been said on the record it seems to me that the company itself has been at best careless, and at worst negligent, in its failure to protect the personal data and identities of its customers.
I've also never met Harding and I don't have any personal or professional association with TalkTalk. But as part-owner of a PR agency operating in the technology sector, and as someone who has headed communications and investor relations for a similar public company, I do have a professional interest. Like many in the comms industry I've been watching the story unfold and, on balance, my view is that in very difficult circumstances Harding has equipped herself well.