The delay over the decision on Heathrow is spineless
EDITOR'S BLOG: We need another runway at Heathrow and the government's dithering is damaging to British business.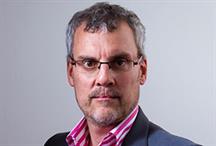 I'm sitting here in South West London this morning watching the aircraft coming into Heathrow at the rate of about one every 45 seconds. Out over Kent and Surrey, planes from North America and the Far East are backed-up circling in stacks, wasting fuel and polluting the air at 10,000 feet, while waiting to be allowed to land. Heathrow is full and we need another runway. We've known this for about the last 40 odd years.
Howard Davies was asked by HMG to find an answer and, after lengthy and careful research, he did so. But he - and the rest of us - have been awarded by another tray of seasonal political fudge and pusillanimous vacillation. It is most unimpressive.
There can be no mistaking the response of British business to the news that the government has kicked the runway decision into the grass next to the taxiway for yet another six months. Carolyn Fairbairn, director-general of the CBI, described the fresh delay as 'deeply disappointing'. Simon Walker, director-general of the Institute of Directors, said that business leaders would be 'tearing their hair out' at the news.