How to delegate so it's worth your while
Feeling snowed under but unsure whether to pass your workload on to someone else? Here's a career masterclass in learning to delegate.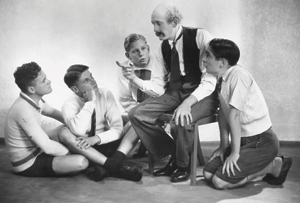 Have strong foundations. Fully engage and inform those to whom you are delegating. Explain the task, set targets, then ask questions to help them plan (what problems might you face? Who else will you involve?). Check their understanding by asking them to summarise the brief. 'OK, I've got it' isn't enough.
Choose carefully. Prioritise handing over projects where the best possible outcome is that nothing goes wrong (implementing a new email system, organising an office move). People will complain about mistakes and if all runs smoothly no one will notice.
Stay involved. Don't try to fully delegate a pet project. Instead, divide tasks into 'personal' (you) and 'practical' (them): they present the new costings; you explain the new vision.