The delights of delegation
Successful bosses know the secrets of delegation, and its rewards. You can learn them, too...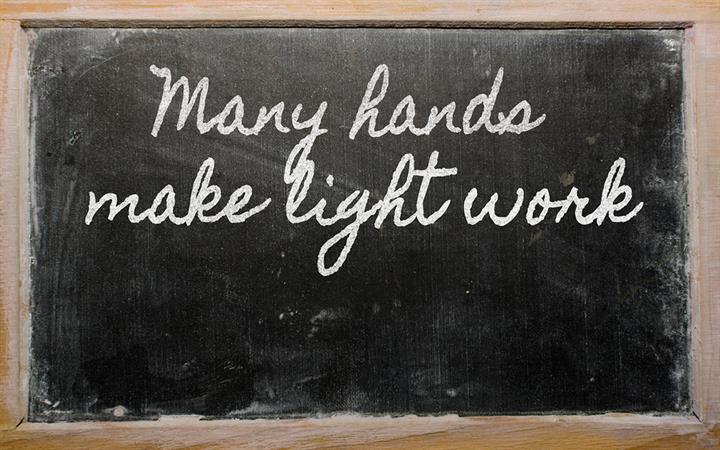 We all know that the best managers know how to delegate but when we are under tight time pressures, or feel our reputation is at stake, it often seems easier just to do it ourselves. But delegation frees us up to focus on strategic thinking and creates great opportunities for delegates. So when and how should we take the more challenging option and invest in delegation?
What's stopping you? Lack of time is no excuse. Are you a perfectionist, secretly worried about diminishing your role or lacking confidence in your delegation skills? Understand these barriers and address them before you start delegating.
Be prepared to give things up: You might need to give up enjoyable activities and take on work that is initially more challenging and less satisfying so it's important to….
Know what's in it for you: While effective delegation is good for the business, you need to benefit from your investment too. Plan how to use the time you will (at some point) get back and check progress against your goals on a regular basis.
Be selective: You are developing organisational capability and capacity, not risking reputations. Only delegate activities someone else can do without critical consequences. Delegate both small and large tasks, as well as recurrent tasks, where the delegate can improve while you benefit from diminishing involvement.
Choose your delegate carefully: Take into account experience, knowledge, skills and development needs, as well as working styles and workloads. Analytical types can make a good assessment before choosing who does what.
Delegate thoroughly: You might be ready, but the delegate has not been through the same thought process as you. Take time to articulate why you're delegating; the desired outcome, constraints and boundaries; review resource and support required and agree regular checkpoints.
Check in and feedback: Don't let checkpoints slip. Review progress rigorously and only accept quality work or the delegate won't develop. Challenge yourself to distinguish between style (probably different from yours) and the quality of the results!
Be patient: You will both make mistakes. Offer support and be available for guidance. Give yourself a break as you practise your delegation skills.
Delegate more effectively - not more frequently. Ask your direct reports to tell you what you should have delegated and when they want more. If possible, include your team in delegation decisions. Ask for feedback and tweak your approach accordingly.
Cash in your investment: Use the extra time gained as planned - and delegate tasks that have a habit of creeping into 'free space' when you're otherwise engaged.
Julie Williams is a partner at Tinder-Box