Democracy matters! Vote now in MT's very own tech start-up Election
Here's MT's very own election for all you democracy junkies - vote for your favourite Brit start up in the MT/eBay Digital Small Business Powerlist election.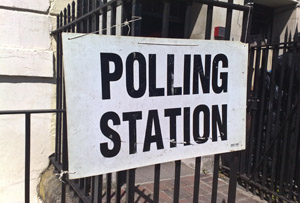 MT doesn't know about you, but last week's knife-edge political contest has turned us all into election nuts.
So we've come up with another fix of democracy in action for all you fellow sufferers - the MT/eBay Digital Small Business Power List.

This is a brand new and exciting way to:
a) showcase the best and brightest of new Brit digital start-ups, and prove that the UK's tech sector gives nothing away (at least in terms of creativity) to the giant names of Silicon Valley.