Denise Kingsmill: 'A great idea is not enough'
It takes the right people to make things happen and to create a viable business.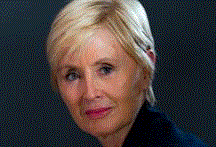 'You need a hacker, a hipster and a hustler,' says Max Campion, a young Boston-based internet entrepreneur, as he describes the essential roles of the team he has built since turning his back on the sort of conventional career in law, banking and politics that many of his Harvard contemporaries have chosen since graduating a year ago.
Finding the right people to work with is the most important part of building his business, getbriefme.com, he insists.
Instead of sweating alone over a hot laptop in a nearby coffee shop developing the killer app like so many other tech hopefuls, Max took space in the Harvard Innovation Lab, raised an impressive amount of money from friends and family as well as some venture-capital funding, and set about finding a skilled computer techie and a creative thinker/designer, while taking on the role of development lead himself.