Denise Kingsmill: Could you be an entrepreneur?
Starting a business has never been more fashionable, but how many of us have what it takes?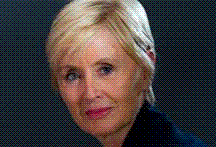 Who wants to be an entrepreneur? The answer is everyone. It has become a very fashionable thing for business people to describe themselves as entrepreneurs. Whether they are buying yet another chain of themed restaurants, breathing new life into a moribund financial service industry or creating the killer app, it is axiomatic that they must be among that special breed of people who eschew conventional employment and do it their way. However, the word can cover a multitude of not so glamorous situations.
The government points to the burgeoning numbers of the self-employed as evidence of an 'entrepreneurial culture', when in fact many of them are simply doing alone in their bedrooms the jobs they used to do in a workplace before austerity-induced redundancy. Is the self-employed manicurist hauling her kit around her clients' homes an entrepreneur? Well, maybe...
if she has a idea that can be transformed into a business, the stamina to see it through and the self-belief to keep trying. However, while we are familiar with the successes of the famous entrepreneurs, there is a dark side too. There are many untold stories of those who have sacrificed careers, family and even their health in pursuit of the romantic ideal of doing their own thing.