Denise Kingsmill: Jeremy Corbyn's leadership is dangerous for the Labour Party
With the quixotic Jeremy Corbyn now in the saddle, the Labour Party needs to take a level-headed look at itself - if it ever wants power again.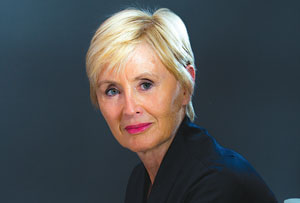 Regicide, fratricide and now suicide? The Labour Party has not handled the succession of its leaders well in recent times and with the victory of Jeremy Corbyn this may be something of an understatement. At the moment it looks as if Labour will be led by a Dad's army of scruffy old white men living out the revolutionary fantasies of their youth.
After a political career characterised by bitter resentment against Blair, and much plotting by his acolytes, Gordon Brown finally attained the role he always believed was rightfully his. In the next leadership succession – characterised by some as the 'battle of the brothers' – Brownite Ed Miliband killed off the prime ministerial ambitions of his Blairite older brother with wide-eyed ruthlessness. And Miliband's period as leader proved to be even more ill-fated than that of his mentor.
Setting these leadership disasters in a business context, it is likely that most companies, having chosen in quick succession two CEOs who failed to deliver, would take some time to reassess strategy and direction, before rapidly appointing another.