Denise Kingsmill: Renaissance money men
As a fascinating exhibition of Florentine painting makes clear, bankers' behaviour - ingenious, profligate and ostentatious - has changed little in more than 500 years.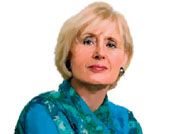 Burn the bankers! was the cry of the 15th-century Florentine crowd protesting against the excesses of the profession at the original Bonfire of the Vanities in 1497, when there was a symbolic burning of 'vain, lascivious, or dishonest' things. This followed the fall of the Medici, the great ruling house of the Italian Renaissance, and the failure of their bank. The similarity to the placards and shouts of the Occupy Wall Street demonstrators in New York is striking, as the impact of the banking crash of 2008 is felt by people who have lost their jobs, their homes and their businesses through the excesses of bankers.
Antipathy towards banks and bankers has persisted through the centuries and periodically manifests itself in popular and sometimes violent expression in times of economic and political uncertainty and fragility.
In a brilliant and illuminating exhibition in the Palazzo Strozzi in Florence, entitled Money and Beauty (to 22 January), the story of the birth of the modern banking system, the alignment of the bankers with the ruling elite and the relationship between art and money is beautifully told and illustrated with some of the most magnificent artworks of the Renaissance.