Diageo the cream of the crop
As the advertising market slows, Diageo is doing its bit by launching a £25m campaign to flog Baileys...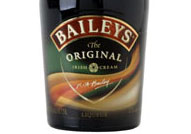 Drinks giant Diageo will defy the downturn (and try saying that after a few pints of Guinness) to launch a £25m global marketing campaign for Baileys, the cream liqueur beloved of grannies and part-time drinkers everywhere. The campaign, £4m of which will be spent in the UK, will be a welcome boost to an industry that is traditionally one of the first (and most serious) casualties of an economic slowdown. And it might even persuade the world that that crème de menthe-flavoured Baileys is the answer to our credit crunch woes…
The campaign is based around the slogan 'listen to your lips' and will apparently feature various shots of women's lips (possibly with the distinctive Baileys 'moustache' – we're not sure). This £25m will be spent across TV, print, digital and outdoor – so although the big winners will be JWT, the agency behind the ads, it's likely to have a trickle-down effect to lots of other companies too. And at a time when many big advertisers are slashing their spending, that will be welcome news.
Baileys is already one of Diageo's most successful drinks – it sells 7m cases a year across 160 countries, and is the second biggest-selling spirit in the global travel retail market (which we think is a posh word for 'duty free'). Indeed, Diageo reckons it has 190m 'adorers and adopters' worldwide, whatever that means. But it's currently plotting to expand its reach even further: this year it's introducing three new flavours - Crème Caramel, Mint and Coffee – as it tries to 'broaden the usage and frequency of the Baileys brand' (that's marketing-speak for 'make us drink more of the stuff'). With Christmas fast approaching - surely a boom time for Baileys, since it's the only time lots of people buy it - it wants to get ahead of the curve.