Diageo tops Britain's Most Admired Companies league table
Raise a glass: Diageo has come top in MT's own awards, becoming only the third company ever to win the top accolade more than once.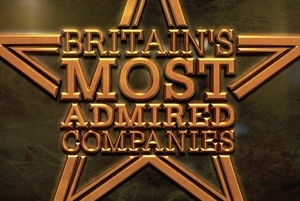 And finally the results are in. Management Today's very own Britain's Most Admired Companies (BMAC) rankings tables are officially released today, showing drinks producer Diageo at the top of the list. The firm, which produces Smirnoff vodka, Guinness and Captain Morgan, won the top award back in 2008, and now joins only Cadbury Schweppes (now controversially owned by Kraft, of course) and Tesco in having achieved the most admired company award for the second time.
Sponsored by BSI, MT's rankings system is based on peer-review, i.e. we ask other companies in 26 sectors what they think their 10 nearest rivals according to criteria ranging from quality of management to ability to recruit and retain top talent. Diageo appeared in the top 10 firms in six out of the nine criteria, and also topped the 'value as a long-term investment' measure. To check out the ranking tables, click here.
Other top-10 performers were, Berekely Group, BG Group, Rolls-Royce, Petrofac, Johnson Matthey, Derwent London, BASF, Paddy Power and Rotork. It won't have escaped many people's notice that the top-10 list is conspicuously light on retailers – in previous years they have performed much better. Despite this however, John Lewis Partnership and M&S have made some top-10 appearances in the sector-specific tables.