Direct Line's CEO: 'Customers can smell brands that are doing well'
Paul Geddes on driverless cars, boosting diversity and playing the violin.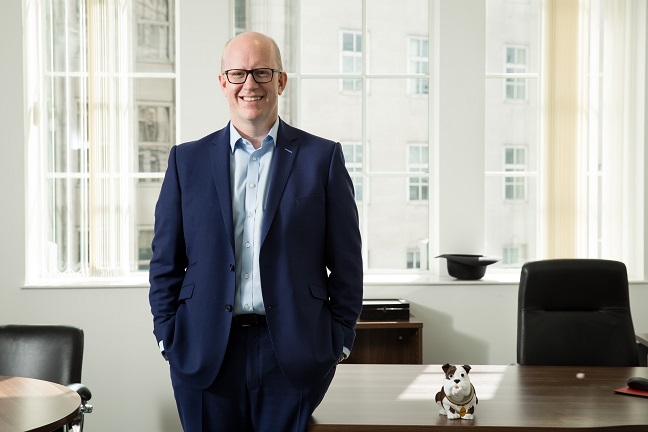 The glamorous world of consumer goods marketing might not be the typical training ground for a future insurance CEO. But that's exactly where Paul Geddes, chief executive of Direct Line Group, started out. Like MT's November cover star John Vincent, he began his career at Procter & Gamble marketing everything from nappies to cosmetics. So how did get to where he is today?
'It's a bit like chess,' he tells MT when we meet in his office atop DLG's building, thriftily located in the south London suburb of Bromley. 'I don't mean this in an arrogant way... a king can move one square at a time, but in any direction.' After P&G and a spell in retail at Comet and Argos, in 2004 he became head of marketing at RBS. Then he ran the bank's retail operation before being made CEO of its insurance division, which was later spun out as DLG. Cumulatively the small steps all add up. 'Each little move has been a logical one'.
Plus, he says, FMCG companies are the perfect place to learn the art of business in general – not just how to push consumer products. 'How do you understand a market, what do customers want, how they segment. P&G was the master of having multiple brands to meet different customer needs but behind the scenes having the efficiency of doing some things the same and some things differently.' Much like his current employer, then - as well as its flagship Direct Line brand, DLG also runs Churchill, Privilege, the business-focused NIG and the GreenFlag breakdown recovery service.