Director pay rises again
Directors earned 14% more last year - that's more than six times the average pay rise. Alright for some...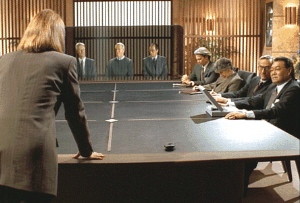 During the course of the downturn, director pay became one of the big issues dominating conversation over corporate responsibility. Despite much huffing and puffing at Westminster, its rise continues apace: new figures published by IDS show pay among FTSE 100 directors has risen by 14% over the past 12 months to £3.3m, more than six times the pay rise experienced by the rest of us. We'd say it's unfair, but then most of the rest of us don't have costly crystal meth habits to finance...

According to the report, the uptick is thanks to long-term incentive plans, share deals for directors based on shareholder returns. It turns out salaries rose 4% and bonuses actually fell by 8.8%, which puts the median salary at £568,500 and annual bonuses at £553,200. Median LTIP awards, on the other hand, hit a whopping £1.2m.

Of course, there's the argument that any scheme depending on shares is never entirely dependable. It's only because the FTSE has been doing well that the awards are so high, and there's always a risk that if the markets crash, directors could lose everything (except, obviously, the £1.2m-odd in pay and bonuses).

But there's still a suggestion that until recently, companies used the schemes to play down the real amount they paid their directors. New rules on director remuneration which came into effect last month are designed to prevent exactly that, giving shareholders more control over how much directors are paid. They also say that rather than simply listing directors' annual pay and bonuses in their reports, companies now have to publish their total pay, which includes all three figures. IDS reckons that will make incentives more transparent.

Some, though, think it's not enough. Step forward, Trades Union Congress boss Frances O'Grady.

'The time has come for legislation to put ordinary workers on the pay committees of companies. This is the only way to bring some sanity to the way directors are paid,' she said.

It's not often MT finds itself on the side of the TUC, but on this issue it is inclined to agree. In reality, putting one worker on a remuneration committee probably won't make a lot of difference to boss' pay packets - but it would at least prove companies have nothing to hide. And it would give them a chance to keep a close eye on directors' pupil sizes, too. Just in case, you know, they are about to assume their ultimate forms...