Directors: we'll work for SMEs for half-pay
Bosses are apparently willing to take a 50% pay cut to work for SMEs, according to a new survey. Precisely what planet are these bosses on?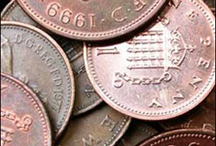 Senior interim managers are apparently willing to cut the £757 a day they average at FTSE-350 companies to £350 per day to work at an SME, at least according to a survey by Interim Partners. That's either a boost to the Government's current entrepreneurial drive, or irrefutable proof that people will say any old nonsense just to put an end to researchers' questions.
Assuming the latter cannot surely be the case, it certainly sounds as if The Apprentice and Dragon's Den have been doing their job. Some 31% of interim managers said they'd prefer their next role to be at an SME, compared to 20% who'd prefer it to be at a FTSE-100 company.
The Government will be lapping this one up. With the recent establishment of Vince Cable's Entrepreneurs' Forum, and David Cameron not going anywhere these days without being backed up by a mob of business advisers, it's put great onus on SMEs to be at the forefront of the drive to get the economy back to health.

But it does sound a bit iffy to suggest bosses (or at least interim managers, aka roving trouble-shooters) would be prepared to slash their pay in half, at a time when food on the table tomorrow is hardly a given. But Interim reckons the recession itself in making SMEs more appealing – these days a blue-chip job is no guarantee of security, it says, and if bosses are going to risk their time working anywhere, it may as well be somewhere less political or bureaucratic.