Disposable heroes of the lens market
The introduction of disposable lenses transformed the contact lense business from a low-volume high-margin market space to a high-volume low-margin one.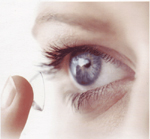 Enver Yücesan, professor of operations management at INSEAD, focuses on the evolution of the market driven by rapid technological innovation.
This required a drastically new supply chain solution that would significantly reduce manufacturing and distribution costs while preserving the close relationships enjoyed by CIBA Vision, a subsidiary of the Swiss-based global pharmaceutical giant Novartis, with healthcare professionals in local markets.
With the spectacular growth of daily wear disposable lenses, the channel underwent major changes that only the larger national sales subsidiaries were able to accommodate. Furthermore, the growth of chains and their demand for private-label products introduced another layer of complexity which increased costs but not service levels.
Neither local systems nor logistics organisations were able to cope with market demands. On the one hand, with the increasing power of chains and the growing penetration of private-label products, customers no longer accepted such differences. On the other hand, customers liked to maintain close relationships with local suppliers. Any potential solution needed to respond to changing channel characteristics as well as to exploit any emerging opportunities.
One of the main challenges faced by CIBA was that despite the high level of contact lens stocks carried locally, it was very difficult to meet rapidly rising demand. Local stocks did not typically match incoming orders.
To fulfil all orders within defined service levels each sales subsidiary had to carry a wide range of stock: national sales subsidiaries were confronted with a situation in which obsolescence among slow-movers was becoming a huge financial burden, while long replenishment lead times for fast-movers were hampering customer service.
To address the customer service challenge CIBA vision had three strategic alternatives. The case explains the Eurologistics initiative selected by CIBA Vision, emphasising the economies of scale in the back office (for efficiency in cost reduction), economies of scope in the front office (for effectiveness in customer service), and project rollout (for employee buy-in).
INSEAD Case Study 2005
CIBA Vision: The Eurologistics Initiative