Should we ditch expensive AGMs and hold virtual meetings online?
The AGM risks redundancy unless it takes advantage of new technology to give more people a voice, says Baroness Kingsmill.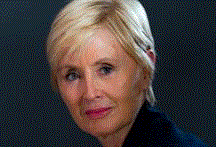 I am beset with nostalgia when I read of the AstraZeneca takeover battle with Pfizer. This is not just because I was involved in so many similar fights as a lawyer - exciting, exhausting and very lucrative for my firm though they were - but also because ICI, which ultimately became AstraZeneca, was my very first employer.
When I left university with a not very distinguished degree in economics and anthropology, I was offered three jobs by ICI as part of the 'milk round'. This was when the great British firms would come to universities, proffering dinners and drinks parties to seduce students into joining their training schemes.
Unlike today's undergraduates, we had no fear of unemployment. It was a case of pick and choose. I was offered jobs with ICI Paints in Slough, ICI Chemicals in Billingham and ICI Fibres in Knightsbridge. It was not a difficult choice for me as a 21 year-old to choose the bright lights of London.