How diversity drives innovation and commercial success
SPONSORED: Channel 4's marketing chief is passionate about the benefits of employing disabled people - and he wants the company to be at the forefront of a national shift in attitudes.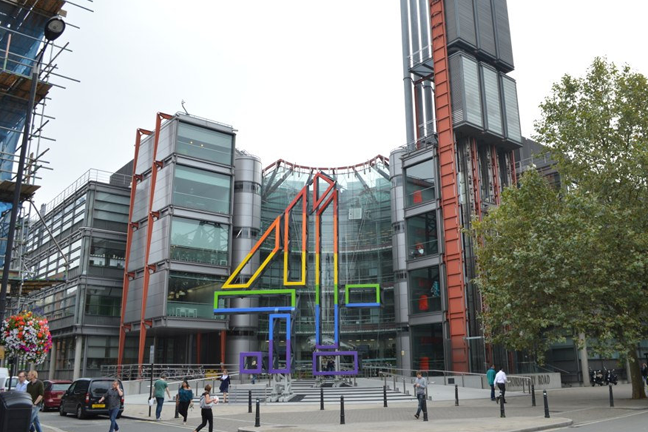 On its launch night in 1982, Channel 4 broadcast Walter, a film starring Ian McKellen as a man with a learning disability. This display of inclusivity helped establish the channel as a diversity champion, a reputation cemented more recently by its vaunted coverage of the Paralympic Games in London and Rio.

Channel 4 is one of the country's most celebrated employers of disabled people. Yet according to their chief marketing and communications officer, Dan Brooke, this commitment goes way beyond moral duty or brand building. Because Brooke believes there is a compelling business case for inclusion – and that many organisations are missing out on a wellspring of untapped talent.

'Disability makes us more innovative, more creative and ultimately more commercially successful,' says Brooke. 'Bringing together people who are different in order to solve problems is a messier business than with people who are broadly similar, but the outcomes are much better.

'As humans we have a natural tendency to gravitate towards people like ourselves, but you wonder just how much talent is going wasted in the world because of this.'

In Brooke's experience as the channel's diversity lead, people with different perspectives generate fresh ideas. And the benefits are not restricted to creative industries. 'Employing people who are different will make any organisation more innovative and successful,' he says. 'All organisations face challenges that require creative thinking. Creativity doesn't mean being artistic; it means you're able to respond to problems imaginatively and laterally. If you always recruit the same types of people you're likely to generate the same types of solutions time and again.'
Unique skill sets
Brooke believes anxieties around employing disabled people are holding organisations back. Firms are missing out on the unique sets of skills that people with different life experiences can bring to the table.
'Non-disabled employees worry about doing or saying the wrong thing. Our experience is that disabled people don't worry so much about that; they just want to see a positive attitude that allows them to get stuck in.