Divinia Knowles has ditched Moshi Monsters for Pact Coffee
The former Mind Candy exec is off to a caffeine-fuelled start-up.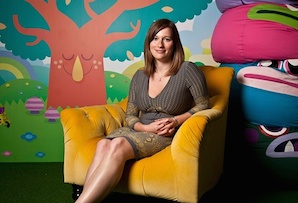 Coffee by post might not sound like the most revolutionary of business models, but it has certainly caught the eye of many of London's entrepreneurial fraternity. Launched just three years ago, Pact Coffee has attracted investment from the likes of Transferwise founder Taavet Hinrikus, Rowan Gormley of Naked Wines and veteran VC Robin Klein.
And now it's managed to hire one of the start-up scene's biggest names. After quitting as president and CFO of Moshi Monsters maker Mind Candy last month, Divinia Knowles will join Pact as chief operating officer. Knowles, one of MT's 35 Women Under 35 2013 was credited with turning Mind Candy into one of London's most celebrated start-ups, with a valuation of £127m in 2011.
'Divinia's experience building a large organisation with multiple products across different geographies made her the perfect choice to join the team,' said Pact founder Stephen Rapoport, who sold his last start-up, Crashpadder, to Airbnb.