Divinia Knowles is leaving Mind Candy as it battles one hit wonder syndrome
The children's gaming company is still struggling with the shift to mobile.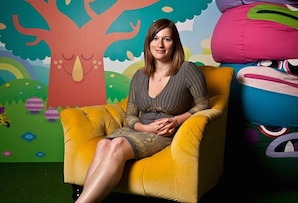 Gaming is littered with companies battling to avoid becoming a one hit wonder: Zynga with Farmville, Angry Birds creator Rovia, Candy Crush maker King. Mind Candy is deep in that same battle, as it tries to move on from desktop-hit Moshi Monsters to mobile. And its task is unlikely to get any easier with the imminent departure of president and chief financial officer Divinia Knowles.
'This is not happening because I've had enough of Mind Candy or fallen out of love with it,' said Knowles, who has been at the children's gaming company since 2006 and run its day-to-day operations since last August when larger-than-life founder Michael Acton Smith stepped back into a creative role.
'I've been in this industry for a very long time, and it has been really fun,' she told the Guardian. 'But as a COO in the digital world, you can go to many different businesses and they share some of the same challenges, so I'd like to do some of it again.'