Dixons spurred on by Comet crash
The electrical retailer is generating a spark in its finances in the wake of Comet's demise, and its UK outfit is finally making some dough again.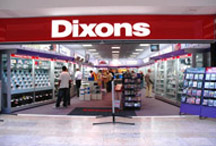 The chief executive of Dixons has said he is confident that the chain is 'outpacing' its competitors, and that it will 'benefit' in the long run from the demise of Comet, which is currently in administration. In its half-year results released today, Dixons revealed that whilst the group made an underlying pre-tax loss of £22.2m in the period, this was down from £25.3m in the same period the previous year. Not to mention that the UK operation made £5.6m profit – a big improvement on the £6m lost last year, and the first profit in five years. Sounds like they're on the right track!
Drill a little deeper into the figures though, and you'll find that Dixons actually made an £80m pre-tax loss over the period. Given that profits were £2.4m for the same period the previous year, this is not ideal. The firm puts it down to a 'one-off' writedown of its online gadgets arm, Pixmania, which forced the chain to take a charge of £45m. Whilst it may be a one-off, it is still a huge chunk of cash, and when total group sales for Dixons Retail remained flat compared with last year at £3.29bn, this is a nasty sting.
But there are some hints of a silver lining. Group like-for-like sales, which exclude the effect of new store openings, were up 3%, which can't be sniffed at. Additionally, Dixons has now bought the 22% of Pixmania that it did not already own from the French founders for £10m, giving it day-to-day control of the operation. Chief executive Sebastian James said this will provide the opportunity to 'stop the bleeding' in the online gadgets arm – probably by cutting staff. Furthermore, group net debt has fallen to £9.9m from £143.2m a year ago. So whilst talking about 'underlying' figures is a touch of smoke and mirrors, the general health of the business is improving.