Document blunder reveals Channel 4 could be privatised
An official is photographed with papers exploring 'ownership options' for Channel 4. Would privatisation be selling the silver or the best of both worlds?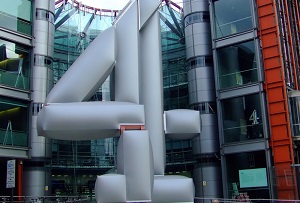 As anyone with a habit of leaving their password scribbled on post-it notes has no doubt discovered by now, data compromises aren't always the work of teams of nerds toiling away in hi-tech Russian boiler rooms. The old-fashioned glimpse is still effective, as a government official discovered yesterday when photographed entering Downing Street with sensitive documents about the future of Channel 4.
The picture, by Steve Back, reveals the government is considering strategies for 'extracting greater public value from the Channel 4 Corporation (C4C), focusing on privatisation options in particular', only a month after Secretary of State for Culture, Sport and the Media John Whittingdale said its ownership was 'not currently under debate'. A month's clearly a long time in politics.
For the last 6 years I have been telling these public servants to cover up But still these twits keep coming ! pic.twitter.com/Zj5iDRFmjk