Does Brexit offer an opportunity for UK-India trade?
Britain has slipped from 2nd to 17th among India's trading partners over the last 20 years.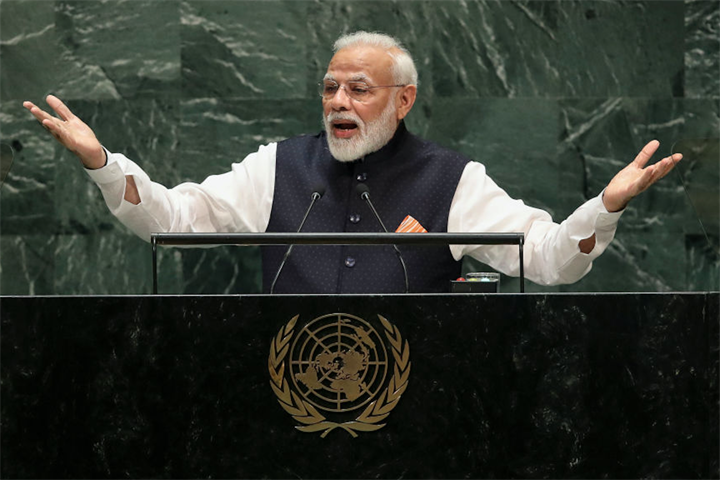 It's perhaps fitting that India's prime minister, Narendra Modi, was the one to congratulate Boris Johnson on England's dramatic third Ashes Test win against Australia when they met on the sidelines of the G7 summit, given the potential benefits a closer relationship with India could bring the UK after Brexit.
While India is currently experiencing an economic slowdown – Moody's recently downgraded its GDP growth forecast for 2019 from 6.8 to 6.2 per cent – the country is still the world's seventh largest economy, with a GDP of $2.72tn (2018) and a population of 1.3 billion.
Trade between the UK and India is already strong, albeit on European Union terms, totalling €13.6bn in 2018 and accounting for 17 per cent of India's overall trade with the EU. Between 2002 and 2018 the value of this trade grew at an average annual rate of 8.8 per cent.