What does China's stock market collapse mean for UK business?
Chinese equities are plummeting again, but does that spell disaster over here?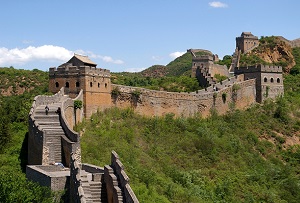 Chancellor George Osborne is warning that the UK economy faces a 'cocktail' of threats in 2016. The foul combination of $33 oil (£22.30 – an eleven year low), bubbling middle-east tensions, the prospect of rising interest rates and rapidly disintegrating Chinese equity markets could prove too much for the UK to stomach, it seems. (Perhaps the chancellor didn't get what he wanted for Christmas. His autumn statement of six weeks ago was a lot gloomy.)
While Osborne will use this as an excuse to talk up the virtues of austerity as a prophylactic against boom and bust in a speech in Cardiff today, British business will be more concerned about just how unpleasant the bust will be, if indeed it materialises.
China is far and away the gravest worry. After losing 43% of its value over the summer, the country's blue chip CSI 300 index had seemed to stabilise and even recover over the autumn. Just before Christmas, however, it began to fall again. Today, it and other key Chinese indices fell 7% before the government's 'circuit breaker' kicked in and trading was suspended – after a mere half an hour.