Does it matter if the CBI is pro-EU?
Eurosceptic campaign Vote Leave criticises the pro-Europe business group for failing to speak for British business over the EU referendum. Quelle surprise.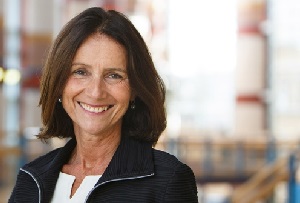 The CBI is 'not properly representing British business interests' and uses 'dodgy polling' to support its pro-EU position. That's the view of Peter Cruddas, co-treasurer of Vote Leave, one of the campaigns seeking an out vote in the forthcoming Brexit referendum.
In a letter to soon-to-be CBI director-general Carolyn Fairbairn urging her to change the organisation's ways (released to the media of course), Vote Leave said its analysis of the CBI's press releases over the last year (that must have been fun) found only 1% were critical of the EU.
The CBI leadership justified this pro-EU leaning, Cruddas said, with a poll of its members (71% of whom said they believed EU membership had been good for business) that was 'out of kilter with mainstream business opinion'.