What does a meaningful life and career look like?
BUSINESS CLASSIC: In his book Chasing Daylight, the terminally ill boss of KPMG Eugene O'Kelly set out his views on how to lead a purposeful life. His lessons are still pertinent today.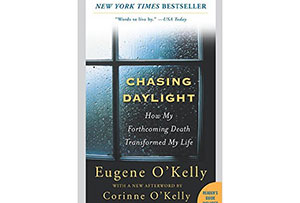 It is sometimes said that if you want to make God laugh, tell him your plans. This is a book by a guy who had it all: chairman and CEO of KPMG in the US, happily married with two kids and, at 53, looking forward to a marvellous future.
And then terminal brain cancer was diagnosed. In his remaining weeks, Eugene O'Kelly set out his thoughts on what a meaningful life and career should look like. And he came to realise that a hurried and unreflective pursuit of material possessions and social status were not a good use of limited time.
'Before my illness, I had considered commitment king among virtues,' O'Kelly wrote. 'After I was diagnosed, I came to consider consciousness king among virtues.'