Does over-optimism cost CEOs money?
A new research paper suggests that optimistic bosses end up getting paid less than their more pessimistic peers. The price of a positive outlook...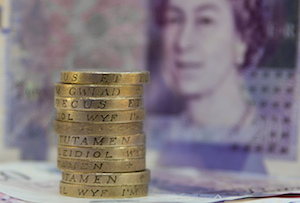 CEOs whose nature tends towards the overly sunny may end up getting paid less than those whose mien is naturally more glass-half-empty.

Using publicly-available data for S&P 1,500 companies in the US, the report posits that optimistic CEOs receive smaller stock option grants, fewer bonus payments and less total compensation that those of a more, ahem, realistic frame of mind.

How does the survey come to this apparently counter-intuitive conclusion? Well it's a big study, covering no fewer than 2,559 CEOs over a period of 10 years between 1996 and 2005, and has a complicated methodology so it takes a bit of time to explain it. Stop talking at the back there, here we go.

The study's author, Clemens Otto of the HEC business school in Paris, looks at earnings forecasts and options taking, and relates them to CEO compensation. He finds that those CEOs who issue overly-optimistic earnings forecasts end up receiving smaller bonuses, and that those CEOs who take their share options late - in the final year before they expire - also end up receiving fewer stock options. (Late options taking is seen as indicative of optimistic behaviour because options are usually 'in the money' much earlier, so only an optimist would hang on hoping for more).

Still with us? Good. So in summary, bosses who issue bold earnings forecasts which the firm then doesn't make, and also wait till the last minute exercise their options, end up earning less, both in terms of bonus payments and stock options, than their more cautious peers.

In a way the study is an elaborate proof of the old maxim, 'Better to under promise and over deliver than over promise and under deliver'. Optimists it seems may be less able to stick to this because their expectations run ahead of what can actually be done. (You might say that it was the job of a leader to have at least slighty unrealsitic expectations but that's another story).

But just how much difference does it all make? This is where it gets tricky again. As the author told MT 'There is no scale for optimism', so we have to revert to hard stats and talk about standard deviation. For one standard deviation up the optimism axis, both stock options and bonus payments decrease by around 8% each. And for one standard deviation down the optimism axis, options and bonuses increase by the same amount.

What's a standard deviation? It's statistics innit? This data - like that for many common sets of data such as people's height, weight and shoe size - has a bell curve distribution. That is, if you plot optimism vs options or bonus payments on a graph, the curve that results is shaped like a bell.

The average level of optimism and pay are also the most common, and they are in the middle, at the top of the bell. As you move up the optimism axis, pay decreases and as you move down the optimism axis pay increases. The units in which you move are called standard deviations. They are quite large - one standard deviation is around 34% of the sample size, so one either side of that central average accounts for around 68% of the total sample size. (SD is also a measure of the flatness of the curve and thus the closeness of the distribution).


Two standard deviations either side of average is around 95%, while three is around 99%. So the gap between the least optimistic and the most, for 99% of this sample, is around 6 standard deviations at around 8% a pop, getting on for 50% of total bonusses paid and a further 50% of options granted.
Not a trivial amount, so the optimism or otherwise of candidates is something that companies might want to take into account when looking at pay packages for big cheeses. Optimists are much cheaper - unless they are so positive that they fail to spot an obvious trap and wreck the company, of course...

Anyway that's more than enough stats for a Monday morning. Surely after a few cycles of not hitting their bonuses and getting smaller options grants, the optimists learn the error of their ways and start to become more circumspect, in public at least?

Sadly it seems not. 'How much do people earn from the experience? The data suggests not very much' says Otto.

So it seems that there is something innate and hard wired in us all when it comes to being glass half full or glass half empty, even the boss. Either that or by the time you get to CEO you are pretty much past learning anything new…