Does success depend on asking the right questions?
How an in-flight movie helped me realise that we need to ask ourselves better questions about what we want from life, and to ask them more often.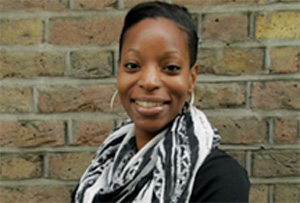 Do you still want what you always said you do out of life? Learn to ask the right questions and the answers may surprise you.
I've just finished watching the movie Whiplash, I'll try not to give away too much of the plot for those of you that have yet to watch it (it's bloody good, figuratively and literally). The headline is: a studious drummer who wants to be remembered as one of the greats falls under the spell of an evil genius tutor who believes success comes through pain, obsession and blind focus.

The movies calls into question sacrifice and what people are willing to live without to achieve success – friends, lovers and relationships in general. At the same time it questions conformity and living with mediocrity. Is it not better to be great and to have lived, than to have friends for the sake of having something to fill an otherwise empty life? There is a beautifully crafted and thought-provoking dialogue about this during a dinner scene.

Having just worked through my own personal 'meaning of success' with my new business partner, and recently having had a friend challenge me about working too much, I started to think about the intersection of being obsessed with your career/work, being dedicated to professional growth and the steely focus on reaching that 'place'. Wherever that place may be.

I also thought about the questions we ask ourselves to define and figure out what success looks like. Asking the wrong question has the power to put you in a dangerous place when it comes to career focus and what you will do to win. The right question however has an altogether more useful, and in my case surprising, outcome.

I watched Whiplash on the journey home from Singapore, I had spent the week plotting what I presumed would be world domination with my new business partner. To get us started in style we booked a pedicure and decided to do a show and tell about what success looked and felt like – we didn't want to start with the logistics of 'the business model' or 'ideal clients' as we've worked together for nearly five years.

Seeing as I'm putting part of my future in her hands, I specifically wanted to know if we had the same vision for success. What happened next surprised me.

To the question, 'What does success look and feel like?' we both wrote something along the lines of 'making time to exercise, enjoy time with family and friends, eating/making good food and not having to worry about how to pay for it all'.

Firstly I was surprised by my own admission that 'business and actually running a business wasn't part of the vision' I have been pretty focused and slightly obsessed about being my own boss since the age of 15. Asking myself the question – who do you want to be? Responding - to myself – a CEO.

When I first started A Very Good Company, I originally answered the success question in terms of how many offices we'd have, the number of staff and general turnover. That was success back then. How different things are now.

With increasing number of people starting businesses, I wonder if we go into the process asking the right questions. Like in the movie, maybe we get confused by the environment and other people's bias? To this day the number two question after 'what do you do' is 'how many people do you have in the team?' Anything less than 4 in some circles and you're sniffed at. How much time they willingly give over to speaking to you is based on their idea of what success means. Over the years I definitely took the bait.

This year I am reclaiming my definition of success by asking myself better questions. So, over to you – what does success look and feel like, for you?