Where does the word 'agile' come from?
WORDS-WORTH Enterprise agility has become all the rage in business, so it helps if you can jump through hoops.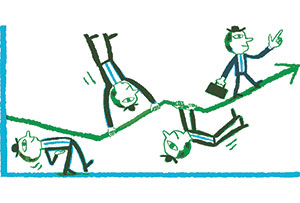 How agile are you? Or rather, how agile is your company? The modern enterprise need not turn somersaults, but it is expected to be ready for change, flexible and adaptable. The word 'agile' originates in the Latin for 'to do' and has been with us since the 16th century, meaning both physically nimble and mentally astute. No businesses were called agile before the 70s, but enterprise agility has since become a management philosophy in its own right, spawning books, courses, consultancies and conferences. Practise agility and you'll be jumping through hoops in no time.