Where does the word paradigm come from?
WORDS-WORTH When a new business idea is said to be a 'paradigm shift', it's probably an exaggeration.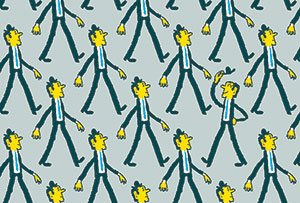 Every so often a firm will introduce a new product or service. A press release duly declares it to be a 'paradigm shift'. This is hyperbole. The word 'paradigm', from the ancient Greek for 'pattern' or 'example', has been known in English since the 15th century. In modern use, however, it comes from Thomas Kuhn's The Structure of Scientific Revolutions (1962), where it means an established set of scientific beliefs overturned by new discoveries, for instance that the earth orbits the sun. Business innovations are welcome, but it is always good to keep a sense of proportion.