Where does the word toolkit come from?
Does your business toolkit include something for cutting through jargon?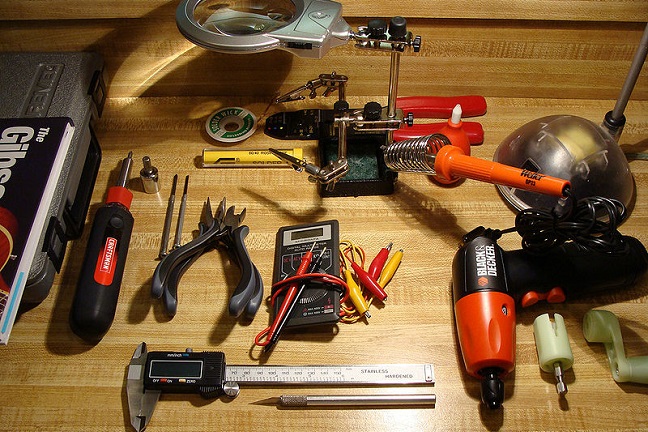 A heading on a press release: 'A Must-Have Toolkit for Today's Managers'. The perfect thing to keep in the boot of the BMW, you might think. Except that this toolkit is metaphorical. A 'tool' - an Old English word with ancient Germanic roots - is a mechanical implement. But for a very long time it has also meant a mental discipline that helps you do things. A toolkit, in this sense, is a lot of those skills bundled together. This example was a MOOC (Massive Online Open Course) organised by a university.
You can see why it was marketed as a 'toolkit'.
Image credit: TT Zop/Wikimedia Commons