Doggy ice cream and animal aftershave: The entrepreneurs taking pet products upmarket
There's no shortage of businesses seeking to cash in on the Pooch Pound.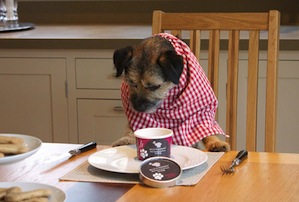 From pot noodles to popcorn, taking an established product category and turning it into something more refined has been a common route to success for many of Britain's entrepreneurs. 'Premiumisation' has given us the likes of Chase Vodka (voted best in the world), Pieminister's multi-award winning pies and Fever Tree's premium mixers.
Unsurprisingly this is a trend that has also crept its way into the market for pet products. A report this year by Euromonitor said the UK market for pet food grew by 4% and pet products by 5%, and that it expected prices to rise further in the future due to growing demand for premium goods.
'As the signs of economic recovery intensified, pet owners were keen to get the best for their pets, in spite of rising prices observed across all categories,' it noted.